About Elsa: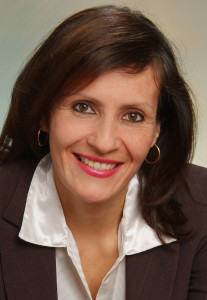 Hi, first at all I would like to thank you for visiting my web site. I hope you find it very helpful and full of resources if you are interested in to sell, buy, rent or invest in Real Estate.
Talking about me, I can say that I am beloved wife and mother of two. I have a Bachelor Degree in Business Administration with more than 20 years of experience in Sales and Customer Service. I am a licensed Real Estate Representative, member of the Ontario Real Estate Association (OREA) and the Toronto Real Estate Board (TREB). In the Real Estate business my goal is to be your professional realtor for life. I am a dedicated Realtor that really enjoys working with people and I offer a very professional and excellent Customer Service with honesty and reliability. My aim is to establish a life lasting relationship with my clients. I promise you to work hard with integrity and honesty to make the biggest investment in your life a very enjoyable experience.
I have promoted the Hispanic Community integration through an event called: "Breakfast-Conference" where we invite a speaker to talk about different topics as personal development, economics, health, work, etc. The purpose of this event is to create a space for networking and integration. Also I am a volunteer in the program Breakfast for Kids of the Mississauga Food Bank and I am a supporter of the Sick Kids Foundation.
Let's talk about Real Estate!
About Juan Prieto: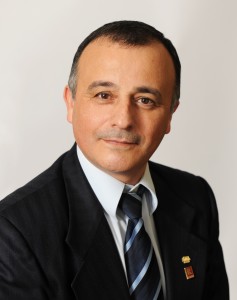 Hi, this is Juan, Elsa's husband and assisstant:
I have a Bachelor Degree in Engineering with a Postgraduate Degree in Management. I am a Real Estate investor and I have been involved in Real Estate since 2007.
I am an honest hard working professional, very dedicated and a great listener. My approachable demeanor makes everyone feel comfortable. I love real estate, and it is my greatest goal as your agent to make the process of buying or selling your home a seamless one.
Combining the use of all the modern tools and technology with personal contact and attention to detail is how we do business.
The Expert by Your Side
When you're selling: My track record of success means I know how to showcase your house effectively, market and promote it so that it attracts qualified buyers and get it SOLD for the highest price. Throughout the process, I'm with you every step of the way, making sure your questions are answered, all the details are handled expertly, and the entire experience is a positive one.
When you're buying: My expertise in the local market means I can introduce you to homes that meet your criteria – and notify you immediately of brand new listings. I can advise you on what to look for when viewing a home, so you don't make a catastrophic mistake, and I can arm you with in-depth details on every property you see. When you find a home you fall in love with, I know how to negotiate effectively so you get that property, at the best possible price. In fact, nothing pleases me more than saying, "The home is yours."
The Right Real Estate Agent for You
Whether you're buying or selling, it's ultimately about realizing a dream. I understand how much the decision will mean to you. In fact, that's one of the reasons I became a real estate agent – to help people buy or sell a home, while making the process easy and trouble-free. Clients often tell me how much they appreciate my expertise, my willingness to be there with them every step of the way, and my determination to get them the best deal. They also tell me I'm friendly and a pleasure to work with – which is quite a compliment!
Next Steps
If you're looking for a real estate agent, it's important that you find someone who is a good fit for you. So let's talk. Whether you're selling or buying, I'd like to learn more about you and your needs and goals. You can count on me to "tell it like it is" and give you a realistic picture of what is possible.
Contact me to get in touch.
As a real estate agent who puts clients first, I look forward to hearing from you.