Invest in Real Estate and Take Advantage of the booming condo market!
Since first time home buyers can't afford to buy a house in the GTA any more, the condo market is booming! The condominium apartments have appreciated 9% in the last year (As per Toronto Real Estate Board Condo Market Report FQ2018).
And also, because the foreign investors have been punished by the government with the 15% tax in any Real Estate purchase, the builders are begging for local investors to sell their projects!
Don't miss this opportunity to become a sophisticated Real Estate Investor!!!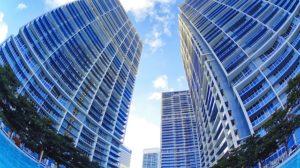 You can start by investing in a condo apartment project and get all the appreciation while the project is finished, without dealing with tenants or contracts. Also, in most cases, you will have more than a year to do the down payment.
Real estate provides better returns than the stock market without as much volatility. In the stock market there are numerous factors beyond your control that can negatively impact your investment and the risk never changes. Real estate gives you more control of your investment because your property is a tangible asset that you can leverage to capitalize on numerous revenue streams, while enjoying capital appreciation. There will always be value in Real Estate investment. Other investments can leave you with little to no tangible asset value such as a stock which can dip to zero, or a new car which decreases in value over time.
How much money do I need to invest in a condo in the GTA?
The price of the projects in the GTA starts at the high 300's K. You need 20% for the down payment.
For more details, please contact us!!!